The CDK Begonia Water Closet is designed with topnotch attention to details with the best materials to suit your toilet in beauty and durability.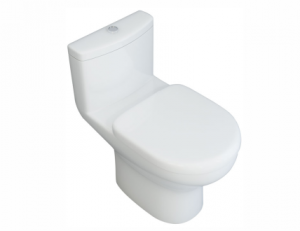 Just like every other product from CDK industries, this water closet was made to withstand long usage. It stays new for a very long time of usage.
A water closet is an important part of any home, fixing one shouldn't be done carelessly, for this reason, the process of manufacturing the CDK Begonia Water Closet was followed with great attention to details, in design, safety, durability, and beauty.